intro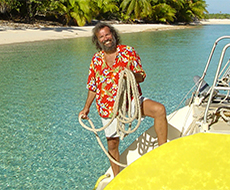 JAPAN
Prix : 10.00 Euros

To purchase this film, fill out the form below and we'll send you a link to make payment.
When one thinks about Japan, one first thinks about these modern cities, overcrowded, but also about its numerous temples, showing a great cultural and historical wealth; Japan also means exuberant natural diversity, the cherry blossoms, called Hanami, autumn foliage, forests, bamboo groves, legendary Japanese gardens ; it is also home to endearing people, fishermen, farmers, sarari men students, cosplayers…
The shooting, the writing of this film, really fascinated us, it challenged and charmed us, and we committed ourselves to communicating, in an always positive and often smiling way, the thousand facets of this country of which, in fact, little is known : discover with us Honshu, Shikoku and Kyushu, three of the largest islands in the country of the rising sun.
Watch the trailer...