intro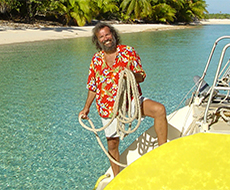 ISLANDS IN FRANCE
Prix : 8.00 Euros

To purchase this film, fill out the form below and we'll send you a link to make payment.
Once upon an Island in France
Some of the most beautiful islands in the world are found close to the shores of Brittany, or along the Atlantic and mediterranean coasts of France, including Corsica. A sailing catamaran and several " old rigs ", traditionnal ships will take us to these beautiful, often pristine islands.
Mont saint michel - Chausey, Brehat, Batz, Ushant & Molène, Ile de Sein, Glenan, Groix; Belle Isle en Mer, Houat & Hoedic - Ile d'Yeu, iles de Ré et d'Oléron - Islands in Paris - Islands off the shores of Provence - Corsica
Watch the trailer...