intro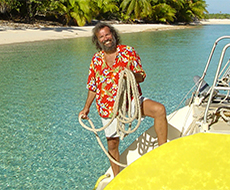 QUEBEC
Prix : 8.00 Euros

To purchase this film, fill out the form below and we'll send you a link to make payment.
Once upon an Island on the Saint Lawrence River
Follow Antoine in a country that, although far from the tropics, has charmed him for life : The country of Indian Summers and of glittering winters. Together, you will sail up the Saint Lawrence, one of the most magnificent rivers in the world. Magdalen Islands, Gaspe, Saguenay ; Quebec, Historical town, Montreal, the Thousand Islands ; You will see whales and caribou , and you will learn to love the soul and the warmth of Quebec, and the maple forests which autumn sets afire. Together you'll find the legendary cabin, lost deep in the woods.
SAINT PIERRE AND MIQUELON, MAGDALEN ISLANDS, GASPESIE, ANTICOSTI ISLAND, NORTH COAST, MINGAN ISLANDS, SAGUENAY, LAKE SAINT JEAN, ORLEANS ISLAND, QUEBEC, MONTREAL, EASTERN TOWNSHIPS, THE THOUSAND ISLANDS

Watch the trailer...