intro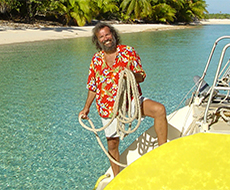 AUSTRAL AFRICA
Prix : 10.00 Euros

To purchase this film, fill out the form below and we'll send you a link to make payment.
Cape Town - Victoria Falls - Botswana


Antoine invites you on a wonderful journey through Austral Africa : first, in the  Cape province of the South African Republic : fascinating Cape of Good Hope, the city of Cape Town, rich in history, and the wonderful vineyards once created by French winegrowers who had to exile to the other end of Africa.
Then we'll visit fabulous Victoria Falls, the largest wall of water on the planet; following in David Linvingstone's tracks, we'll discover the legendary Vic Falls hotel, and the maskerades of the Makishi dancers : they have been classified, just as Victoria Falls have been, as part of the world's heritage by Unesco.
Finally, we'll roam through the most beautiful natural reserves of Botswana : Chobe, Savuti. Elephant, Giraffe, zebra, antelope and lions in large numbers, and we'll cruise the peaceful waters of one of the World's most astounding rivers : Okavango, the river that never reaches the sea...
Watch the trailer..